DEER RUN CAMPS & RETREATS  |  Vision Dinner
Annual Vision Dinner fundraising event celebrating what makes Deer Run such a special place for kids and families. There's testimonies of life change from campers, parents, and staff. #event #branding #campaign #social #presentation #signage
DEER RUN CAMPS & RETREATS  |  Recruiting Campaign
Your summer can impact a kid's future... and influence your life's direction! Deer Run provides excellent camps and retreats that inspire a transformational relationship with Jesus Christ and strengthen relationships with family and friends. #branding #signage #collateral
DEER RUN CAMPS & RETREATS  |  Mother-Daughter Getaway Weekend
Special weekend getaway that helps moms purposely have mother-daughter time together and connect on a deeper level. It's an opportunity to slow the pace, recapture a bit of the magic of childhood and engage the heart and passions of daughters. #event #branding #campaign #display #digital #social #collateral
DEER RUN CAMPS & RETREATS  |  Summer Camp Campaigns
Deer Run offers premier Summer Camps for kids, preteens, teens, youth and family to experience "Deeper Faith. Stronger Relationships. Greater Adventures." #event #branding #campaign #signage #social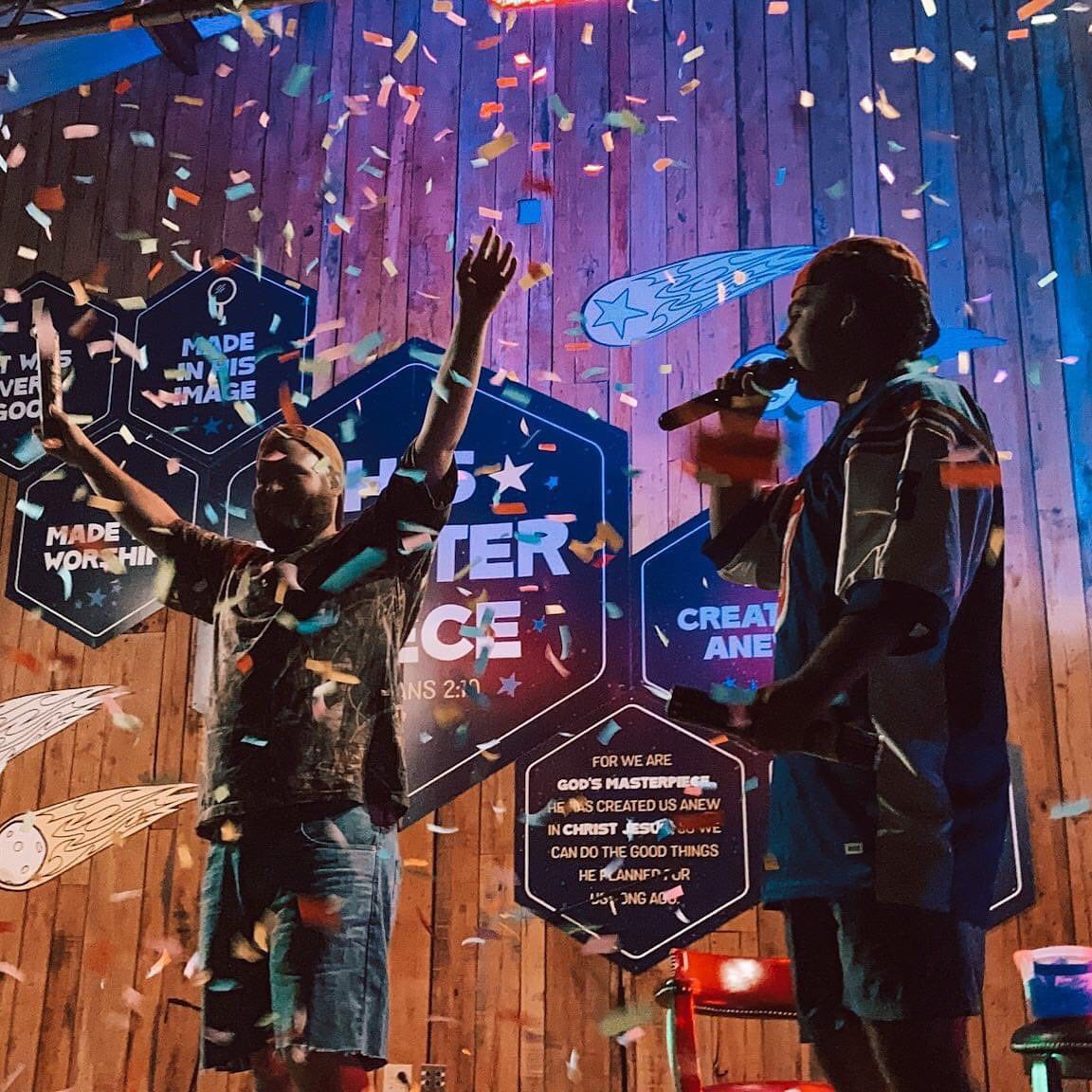 SHOW HOPE  |  Miracles Book & 20th Anniversary
Miracles Book annual report given out at fundraising annual fellowship weekend and in packets throughout the year. This year marked Show Hope's 20th Anniversary. Show Hope exists today because so many people love the mission to care for orphans by engaging the Church and reducing barriers to adoption.
#annualreport #branding #social
SEED COMPANY  |  Global Transformation Investor Brochure
God invites us to partner with him. Together with Seed Company, your financial investment can make it possible for people to interact with Scripture and be transformed by it.
#collateral
VIRGINIA TECH  |  Engineering Insiders Weekend
Providing a curated campus experience that includes interaction with fellow alumni, faculty, and students in recognition of philanthropic support. Aiming to broaden engagement with donors who invest in the college's highest priorities and provide sustained support of the college. 
#event #invite #digital #signage #collateral #presentation
THE LOVE DARE FOR PARENTS  |  Campaign
40-day journey of dares challenging parents to understand, practice, and communicate Christ-like love to their children. #print #social #digital
DEXTERITY BOOKS  |  The Impossible Mile
The meaning in a mile – Come walk a mile in Johnny's shoes, and realize, as Johnny did, you never walk alone, and anything is possible, if you'll just take on life one step at a time. #packaging #social #digital
DEXTERITY BOOKS  |  The Jesus Music
A deep and uplifting dive into the Contemporary Christian genre alongside the notable voices of Amy Grant, Michael W. Smith, Kirk Franklin, and TobyMac, sharing the story of people creating something they wanted, something that never existed before. #packaging
LIFEWAY CHRISTIAN STORES  |  Mother's Day Campaign
Capitalizing on the popular coloring book trend for adults, this Mother's Day catalog seeks a level of customer interaction, asking customers to share their colored cover through social media. #event #print #social #email #signage